Scented Elements
Scented elements are designed to quickly activate the parts of the brain responsible for making you feel relaxed.
Available scents include lavender, peppermint, and bergamot (citrus).

Lavender: a soothing scent that calms, relaxes & relieves tension.
Peppermint: a cool scent that refreshes, reinvigorates, & provides focus.
Bergamot: a happy, citrusy scent that uplifts & energizes.

Scents typically last 4-6 weeks depending on use.
Each pack includes 2 scented elements.

"Wholeheartedly recommended. A magical product!"
Yael Shafir, Therapist and N.L.P Certified Trainer
---
How Does it Work?
In the Box

---
Customer Reviews
Write a Review
Ask a Question
01/26/2022
G. Dearo

United States
Helps with anxiety/stress
Have been using it daily for a few weeks and it really does help relieve anxiety symptoms
01/16/2022
Heidi E.

United States
Wonderful
Makes me feel calm and relaxed
01/14/2022
Melanie

Australia
Calmigo
I had to leave this review about calmigo I have CPTSD anxiety and depression. I have had significant and at times life impacting difficulty due to the extreme anxiety. Traditional medication did not work for me. I bought the calmigo about 3 weeks ago and got it a bout 3 days ago. I am in Australia so I was so surprised it arrived this quickly with Covid. From the moment I got calmigo I found my the company so helpful from staying in touch as to when it would arrive to its expected delivery, evening calling me to train me in how to get the best from my calmigo. I have been using the product three days now and I have slept 3 nights more peacefully. The anxiety has reduced by a good 60% and my family and friends have noticed the difference in me. The device is so easy to use and the scented pads really help to restore calmness that lasts long after using calmigo. This is an incredible product do watch the videos and don't be afraid to call as the company is incredible. If you have anxiety and are looking for a drug free alternative calmigo is absolutely for you.
01/12/2022
CJ

United States
Anxiety ridden
I purchased my Calmigo after losing my son in a tragic drowning. For two years I have been experiencing severe panic attacks. I figured I had nothing to lose in trying it. After a few uses I am already experiencing benefits from the device. I have always had a hard time focusing on breathing. The Calmigo does the thinking for you and allows me to relax into the slow breathing. I recommend it for anyone experiencing anxiety. The scent attachment is also very pleasant.
01/10/2022
Denise S.

United States
Live anxiety and panic free with CalmiGo!!!!!
I absolutely love my CalmiGo. I use it all the time and it is very effective. I lived with anxiety for over 15 years and was put on several different medications. Since I started CalmiGo I have cometely eliminated anxiety medicine out of my life. I am so happy I made this purchase. It really really works and is worth every penny. Thank you CalmiGo
01/07/2022
Tristan

United States
Great Product, It Helps So Much!
I'm currently 17 y/o and I have severe anxiety and suffer from panic attacks, I've been on medication to help me with that but that doesn't solve everything. I've heard about Calmigo for many months and, I knew it was time for me to order it after doing some research about it. It came with easy instructions on how to use it and came with batteries. The first time I used it, the device was already starting to calm my breathing, and the buzzer helps when to stop exhaling. The lavender scent truly makes me more relaxed than ever. I now use it around 3 times a day when I'm anxious or having a panic attack. It's nice to know it's there to help me out when I need it. On top of that, you are recommended to have a call with them making sure your doing it right and helping with any questions. The customer service is free and very reliable with very friendly customer support!
01/04/2022
Tamara

United States
Awesome product
With covid I've recently struggled to find something to ease my anxiety until I found Calmigo. I work in Healthcare and when you have to wear a mask and the faces held I thought I was going to loose it. I wish I had found this along time ago I also struggled with a lot of people being around me and I get castrofobic but with Calmogo I feel so much better.
11/30/2021
Marisa

United States
It works!
I'm glad I stumbled upon this product on an ad for a YouTube video about anxiety, no less! I clicked on the ad and was really touched by this woman's story as a PTSD survivor from a terrorist attack. If the product worked for her, then it was good enough for me. I was desperate for anything around this time, having been diagnosed with an anxiety disorder and going through panic attacks where I thought I was dying, that I'm so glad I made the jump to purchase this product - no questions asked. I have learned that deep breathing is the soothsayer for anxiety. This product just makes it easier to get into a relaxed state if you're going through a bout of anxiety/panic attacks. Carry it in your bag or just on you, whenever you need it, to know that you can turn to something for help if you need it. It's very easy to use. Just make sure that a battery is in and you're good to go.
11/15/2021
Geoffrey b.

Australia
Mr
I would recommend it to any1 who has panic attack the lights and scents are great you watch the light smell the scent and after a few minutes panic attack is gone the vibration not so much inportant but it allows you to contcentrate on breathing with the lights going up it could be little bigger so you can really see the lights but thats ok still good either way
So helpful for me
I've been using Calmigo for over a month now and I'm so happy I took the plunge and bought it. I feel a real sense of calm which comes from the way the device really helps you to manage your breathing. I've always struggled to let anyone try to teach me how to breathe deeply and calmly but this device does it subtlety and with practice it starts to feel really natural. I'm so pleased with it!
11/08/2021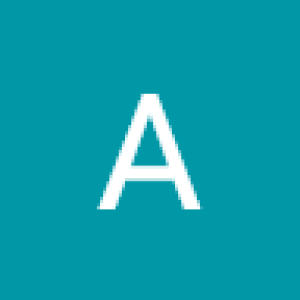 AW
Alexandra W.

Canada
This is absolutely awesome
This has gotten me through panic attacks, improved my sleep, and I absolutely love the scents!!! I'm so glad I got this :) it's a life saver when triggers happen.
11/04/2021
Paul R.

United States
Very Happy with CalmiGo
I've had my CalmiGo for a little over a week now and I'm very happy with it. Using it I've been able to reliably enter a state of deep calm. I've found it easy to use both at home and outdoors. It's great having something that's easy to carry around and use anywhere anytime. I'm giving it only 4 stars because nothing's perfect. The instructions recommend a 3 minute session but once I've begun using it I invariably want to continue for longer, usually about 10 minutes. Often though it seems to stop responding to my breathing after I've been going for a few minutes but if I continue it starts again. I'm not sure if this is because it's only designed for a 3 minute session or if my breathing is changing in some subtle way or if it's glitchy. Sometimes it even shuts off during a session. When this happens I've just turned it back on and continued. And these "glitches" aren't important because the state of calm induced is maintained in any case. I have a tip for someone who tries it who's had training with breathing techniques for meditation as I've have. When I first started using it I assumed the longer the exhalations the better so I was breathing very deeply and slowly as I'd done for meditation. I was breathing so slowly the device was often shutting off at the beginning of a session. I had to "unlearn" my meditation training to be guided by the device. Once I did it became much easier to use and get to a state of calm
10/13/2021
Daniel S.

United States
Awesome product!!!
I am amazed on how good it works I use it when I have anxiety and it calms me down in a matter of minutes I was skeptical at 1st but after using it I'm pleased to say that it performed better then expected I highly recommend it to everyone!!
10/13/2021
Daniel S.

United States
Awesome product!!!
I use calmigo when ever Im feeling anxiety and its calms me down in just a few mins I was really blown away on how good it works at 1st I was skeptical but then after using it I was amazed on how good it works I highly recommend it to everyone!!
10/13/2021
Monsi Z.

United States
Panic Attacks
Bought this device for my son who started senior year and after going back to in person school after a year at home cause of the pandemic. He had previously had bouts of anxiety but nothing prepared me for these morning panic attacks. I kept telling him he was breathing too fast that he needed to calm himself and learn to breathe to help his anxiety. This device did that. Mornings are so much better.
10/12/2021
Nichol

United States
Great device
I was skeptical, but desperate for help with my anxiety. It really works folks, helps you concentrate on your breathing and get your mind off of the issues at hand.