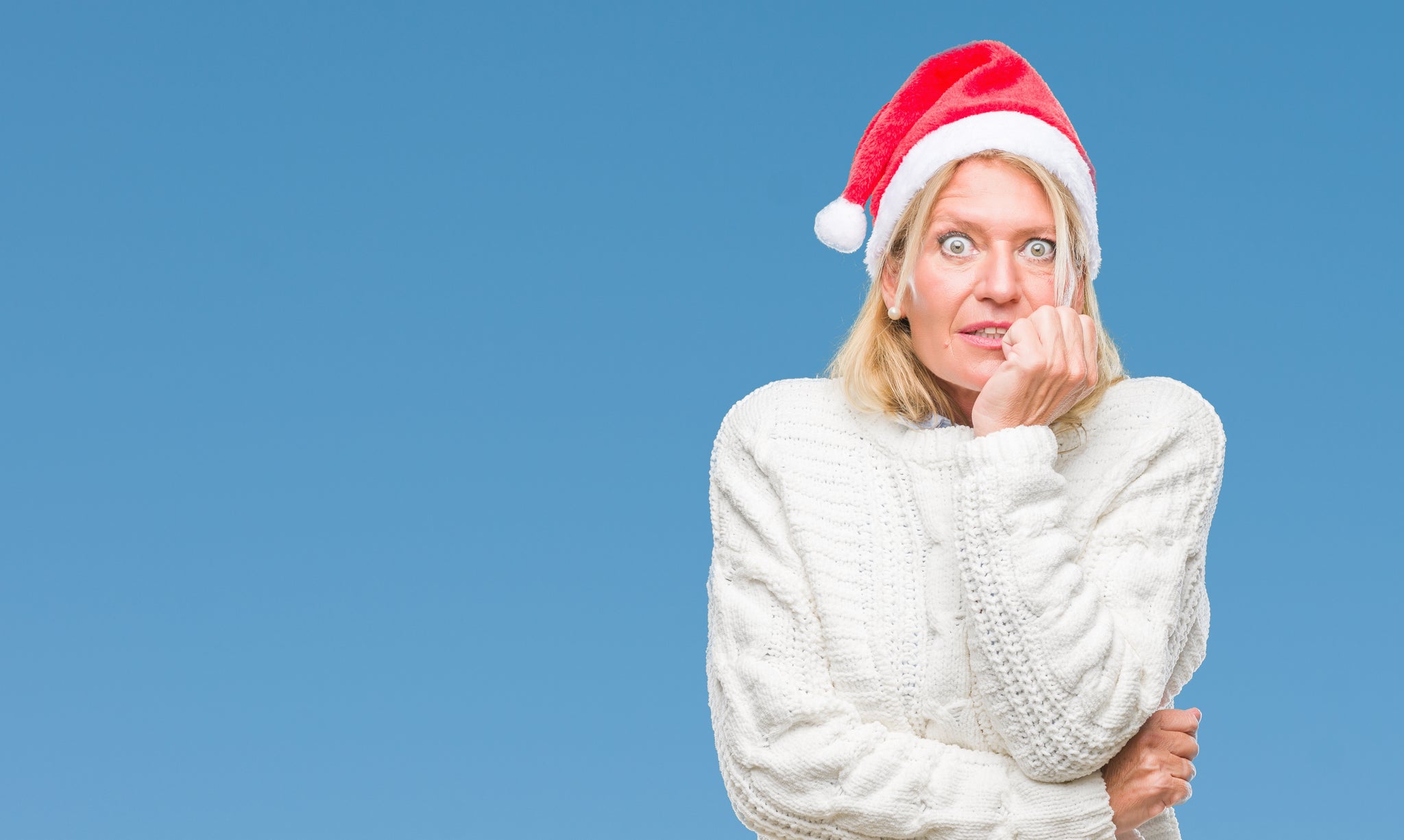 Coping with Holiday Anxiety
"Are you ready for the holidays?" 
It's meant as a polite conversation starter, but for some people, that question can spark dread. For someone with anxiety the holidays are about survival rather than goodwill and enjoying the company of others.
The holidays bring a bit of disruption to the table. The decorations, events, people,  presents, and planning can become overwhelming. It's enough to make anyone want to lie in bed until the new year rolls in. 
How To Cope with Holiday Anxiety
As tempting as it can be, hibernating until the holidays are over is not an option. However, learning to manage holiday stress is. Here are a few ways to help cope with holiday anxiety.
Less Judgement, More Compassion 
Being more accepting of others, and yourself, can make the holidays much more pleasant. When people are coming from a sense of right and wrong, judgmental thinking occurs. Being aware of when those overly critical thoughts occur, and then letting them go instead of voicing them out or ruminating about them, can make the holidays feel less frustrating.
Most importantly, be more compassionate to yourself. Being overly critical of yourself can lead to anxiety. You may find that you'll be more accepting of others when you treat yourself with compassion.
Make a Choice to Say No
Everyone is allowed to say "no." Wearing yourself down to the bone during the holidays won't help you or your loved ones enjoy the time together. 
You may want to focus on the activities you enjoy the most and hold the most meaning for you and your loved ones. Decide what's important to you and your loved ones, and consider saying "no" to everything else.
Maintain a Routine
Holidays have a way of upending daily routines, which can throw people with anxiety for a loop. Maintaining a routine, even a small one, can help to establish a constant when everything else is in disarray. 
Regular routines are important sources to help you feel calmer. If making and drinking a cup of coffee before everyone wakes up is a normal routine, try to do it even while you travel. 
Let Go of Perfection
Anxiety can stem from the fear of falling short of the perfect Christmas image in a person's head. This expectation of perfection leads people to go above and beyond what is necessary, often forsaking their wellbeing in the process. There is no rule that says Christmas has to be perfect to be rewarding.
Know that reality will most likely fall short of perfection, but it can be nonetheless worthwhile and enjoyable. The holidays will not be a failure if a few situations aren't ideal, though it can certainly feel that way sometimes. 
Perfection is a fairy tale, and an actual life lived in reality with loved ones is always the preferable choice. 
Focus on What You Can Control
Many things in life can't be controlled, especially during the holidays. What we can concentrate on are the things that are within our control. Mainly ourselves. 
It's vital to give ourselves the gift of time for the holidays. By doing so, we can establish a sense of control over what we allow for ourselves. It also provides us with rest and rejuvenation because, especially for anxious people, being merry and bright can be exhausting! 
We can manage how we react to situations by controlling how we breathe. When anxious feelings arise, breathing is a simple way to take control of the situation. During the holiday rush, breathing can make all the difference. If you have a CalmiGo, this is a great time to use it 3 times a day for 3 minutes each time, in addition to any time you feel distress.
CalmiGo also makes an excellent gift for anyone you know who experiences anxiety. If you've ever wanted to give someone the gift of "calmness" for Christmas, then CalmiGo is the perfect present!
Happy Holidays 
The holiday season can bring more than snowmen and gingerbread, for some it can bring anxiety, too. With a little change in behavior and thought, and maybe with a bit of help from CalmiGo, the holidays can be merry again. "Are you ready for the holidays?" Yes, we are.