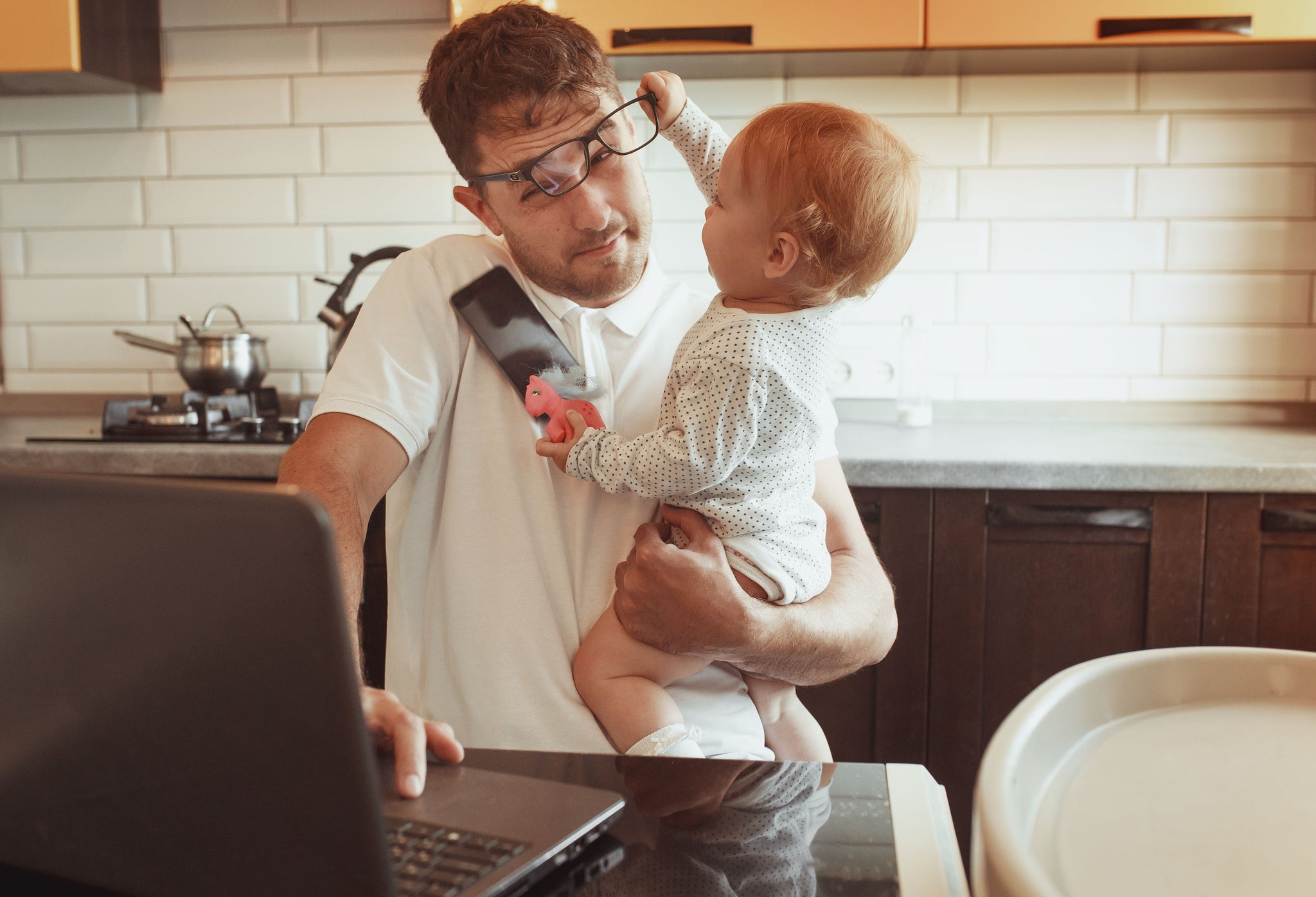 Four Work from Home Tips for Parents
Being a parent is a 24/7 job. But what happens when your day job collides head-on with your parenting one? It can feel like you're being pulled in multiple directions at once. You become a jack of all trades, but feeling like a master of none.
You are not alone. During these times, many of us find ourselves in this situation. You are making three meals a day, helping with schoolwork, intervening in sibling squabbles—all the while trying to be a productive worker. Suddenly, you're wearing all your hats at once and at your wit's end.
Working from home with children in the house is a challenge, but it's not impossible to do well. We've compiled four methods to help you juggle the work-from-home life successfully.
Communication with Your Employer and Your Family
It's important to let everyone involved know what to expect. Be honest with your employer. Let your employer and coworkers know what your situation is, and that you may have to leave periodically to attend to your family. Communicate with your family, especially your children, about how you expect them to behave while you're at "work."
It's also essential to communicate with your partner. Setting expectations, coordinating chores, and establishing work times with your partner can prevent any misunderstandings and help keep the peace.
Establish Your Boundaries, both Literally and Figuratively
If possible, create a "space" for you to work from. When video conferencing, it's better to have you facing the doorway of the room, allowing you to be able to see who is coming in and what's happening in your home—without allowing the people on the video screen to see what you see. Create a signal to let your family know you're working, like a "Mom at Work" sign. Create a signal for kids to use to get your attention, like waving a red blanket rather than yelling, "Dad!"
Utilize Technology
Babysitters are still available, just maybe not in the traditional sense. Grandparents can still interact with their grandchildren through video calls. You can employ grandma and grandpa to help with homework or talk with kids through video while you're in a meeting.  
Keeping the kids distracted can be educational and fun. Many tech companies have helped to bring fun activities to the home. For example,  Google Art & Culture has worked with a thousand worldwide museums around the world to conduct virtual tours.
Let Things Go
During the times we're living in, having some level of flexibility can help keep you and your family comfortable. Allowing yourself and your family some room to do things you wouldn't typically allow during "normal" times is not only okay but recommended. As long as it comes from a place of love, and it is not hazardous a little bit more screen time, and a few more scoops of ice cream can provide some security and comfort.
Focusing on What Matters Most
Although it's vital to keep your job and career going, also remember that these times shed light on the things that matter. Keeping things in perspective can help you tolerate just a little more chaos.
CalmiGo can help you keep your calm while you're coordinating your home and work life. Using CalmiGo for three minutes, three times a day can help manage feelings of frustration or worry, giving you some room to breathe.